Your health issues could be linked to your intolerance to certain foods. Common health issues that can be improved include Eczema, Headaches & Migraine, ADHD, Irritability, Tummy aches, Irritable Bowel Syndrome, & others.
Over 75 articles on food intolerance and various symptoms are available free from this site. Click on the Articles tab above to see them.
Tolerating Troublesome Foods
**NEW**
Tolerating Troublesome Foods is the latest book from author Joan Breakey. It contains the Best Guess Food Guide of over 300 foods.
It will help you understand different levels of risk depending on changes in each food that affect your own tolerance. This allows you to expand your diet carefully to make it your own.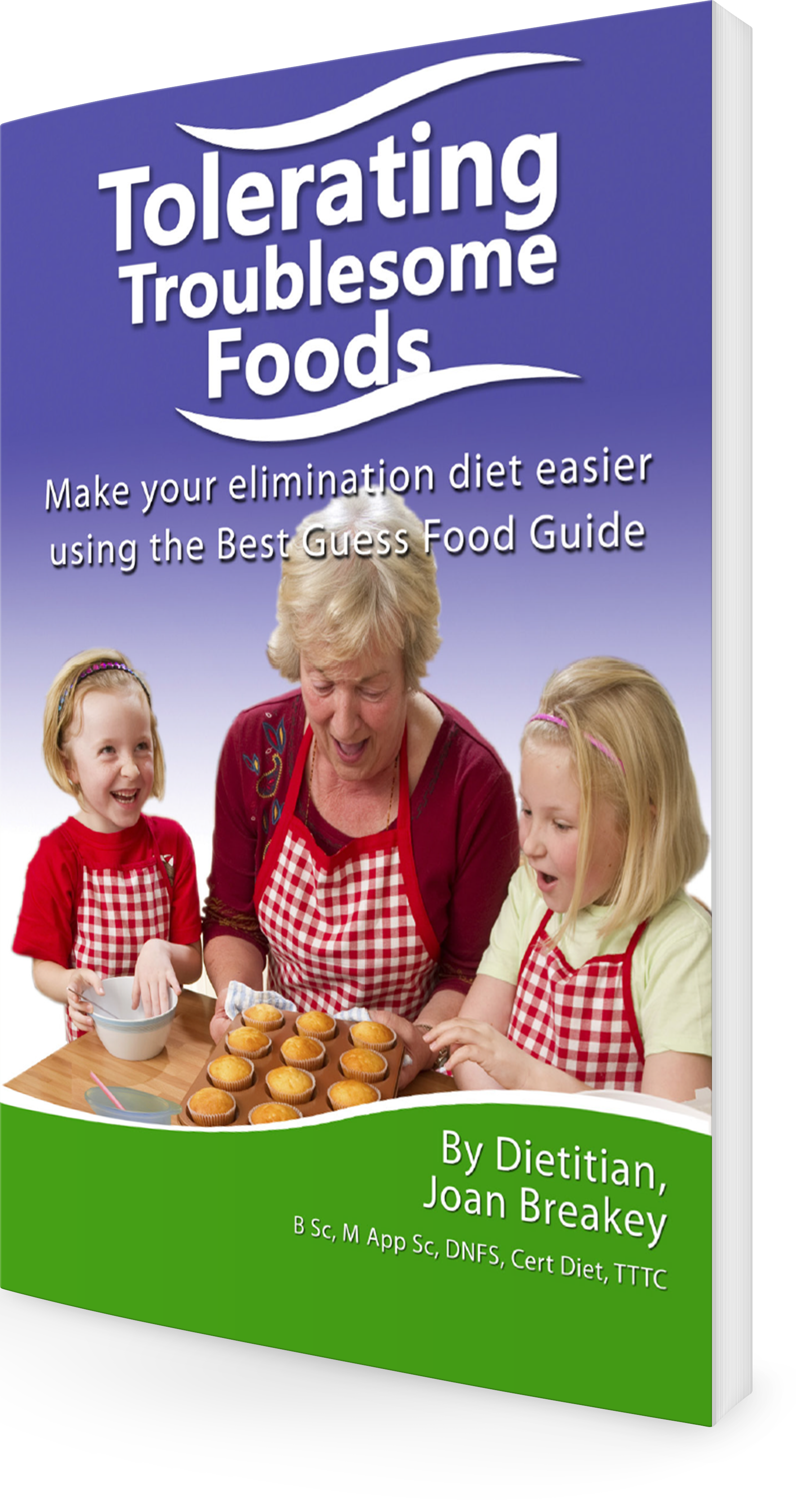 Practical and easy to understand information about how to use the Diet Detective Method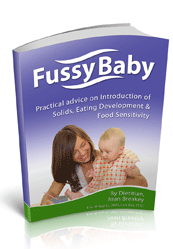 Fussy Baby Food Intolerant Baby
Fussy Baby written by specialist Food Intolerance Dietitian Joan Breakey clarifies the introduction of solids and food intolerance, and reveals new information about eating development and supersensitivity. Fussy Baby provides information on things you can do now to start seeing results. more >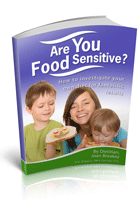 'Are you food sensitive?'
New revised edition 2014
All the information you need to determine if diet is causing your symptoms. Are You Food Sensitive will teach you how to become your own Diet Detective, working out the foods and food chemicals causing your symptoms so you get to your own best diet. more>
Food intolerance resources for health professionals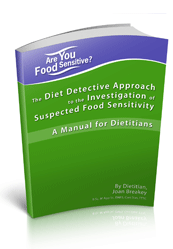 Explains detailed diet therapy incorporating food chemical sensitivity as well as allergy. It is designed to give professionals confidence in each step of the process.
Includes 3 Diet Detective Method books — Fussy Babies, Are You Food Sensitive? & Dietitian Practice manual.
Includes bonus "Thesis on diet and behaviour and ADHD" — shows the development of the diet investigation process.
The Diet Detective Method
The Diet Detective method is a process of working from symptoms that you've clarified you want to investigate, using your family sensitivity history.
The Diet Detective method chart helps you in finding out how your sensitivity to food could be linked to common health issues like: Eczma, headaches & migraine, ADHD, irritability, tummy aches, irritable bowel syndrome & others. Click here to download Diet Detective Method Chart now!!!

"The Diet Detective Method is great ! My son's ADHD was a cause for real concern for me and my husband. Especially after being told there was little I could do about his erratic behaviour as I was not prepared to put him on prescription medicine. My research brought me to your site and following your method, I'm now getting great (drug free) results. The process has really highlighted that improvements can be gained naturally – through diet. It has helped me determined the main problem foods."— Linda M, Mother of 3, Mackenzie

"I'd become really self-conscious about the red blotches on my face as they had been getting worse over the years. I've been trying all sorts of ellimination diets to help with what I thought was ecezma, but getting generally unsatisfactory results. It had been a really frustrating process and difficult with my lifesytle. I read your book and followed the diet detective method (which was actually quite easy), and it's made a really big difference."— Marc S. Australia

"My only comment is 'why didn't someone write this book earlier?' I think it's going to be useful for dietitians as well as mothers. Most people and health professionals don't realise how the slightest change in texture or flavour or temperature can make such a big difference to acceptance by the baby. And I know many or most mothers wouldn't think that those small changes would make such a big difference to acceptance. It's also reassuring for parents who have fussy babies."— Irma Raven, Dietitian & mother

"I have just finished the Fussy Baby book. It is very interesting, practical and easy to read. I have been using the tips and ideas in chapter 2 as I introduce solids to Lincoln. Each spoonful of food I keep thinking of how you described babies as "food gourmets". I watch eagerly for his reaction to see if my cooking has passed the test of his expectations. I like how you have written the chapter by breaking it down into sections and providing tips, how to encourage development and what are reasonable milestones."— Helen Peel, Dietitian & mother

"After having every possible test under the sun, endoscopies, blood tests, you name it without success I was fed up ! My friend put me onto your books. The underlying diet detective method approach has significantly improved my IBS. Five Stars!"— Kate M, Kelvin Grove
"I found the chapters good, and easy to read. As a mum it helps me to know I'm not the only one going through this. None of my local circle of mums have had to go through the full-on diet for the sake of their babies."— Mother, Queensland, Australia
"Are you food sensitive answered a lot of my questions. It gave me hope that despite severe food restrictions, I could learn to live again."— Michelle J. Brisbane