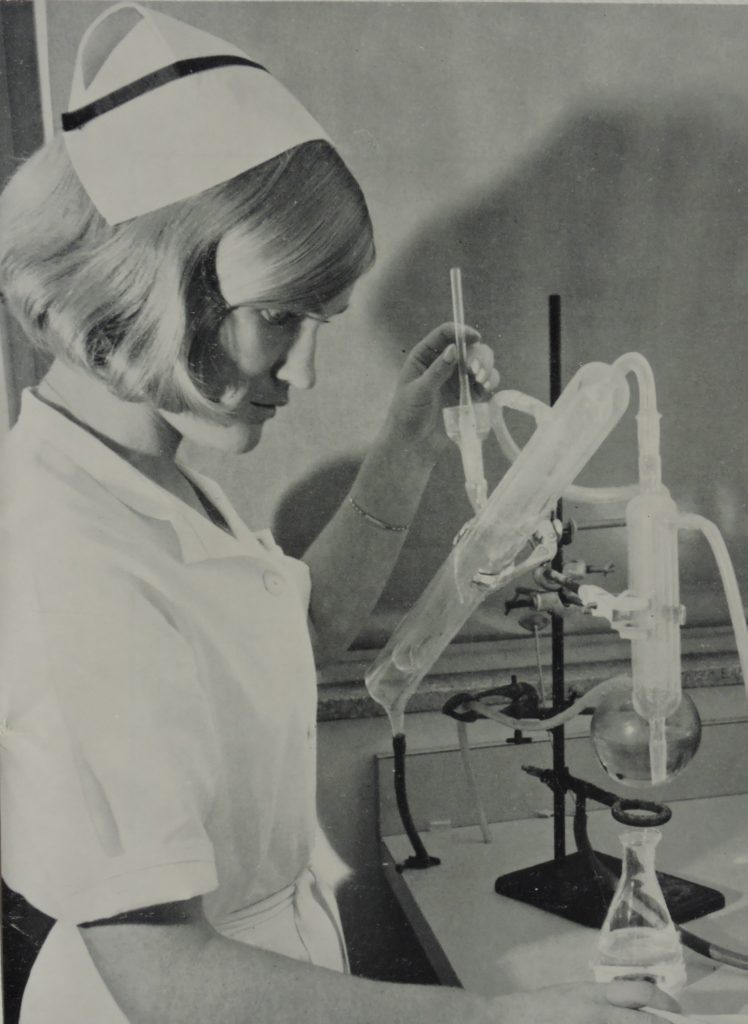 In the early 70s we thought that additive colour and flavour were harmless substances that made no difference to the foods that contained them. It is important to remember that in those days when food was flavoured the amount of added flavour to food was smaller than today. It was just enough to enhance the initial food, not to dominate the dish. I remember when attending classes in high-class cookery (my dietetic course included interesting subjects!) we wrapped small amounts of herbs in a muslin cloth and put them in stock but removed the bag before completing the dish so the flavour was mild. We used a skewer to allow a few drops of vanilla to flavour a custard, or individual drops of colour were added to give a pink colour to a dessert tart.
Flavours in Australian food did not change much from the time of my grandmother birth in 1880. Typical meals were plain meats: beef, lamb, pork, chicken or occasionally rabbit, with potato and vegetables, flavoured with salt, or as a stew with onion and thickened with a little flour to make a wonderful meal. Of course people went to much effort to buy good quality meats and vegetables. Fish was often the Friday dish. Pepper was new in early 1900s. Maybe there was a desire for additional flavours. Family stories include my grandfather insisting on pepper being available to have with all main meals. I grew up in country Victoria in a household were all meals were cooked from scratch (when housekeeping was a full-time job!) and included a different main meal and dessert every night. At that time there was one, often small, Asian restaurant in each town as the only take-away food source. As students we often had dim-sims with soy sauce as a take-away meal. Spice was used rarely, just as a flavour for the curried rabbit eaten as an occasional meal. Now that I reflect on it that was the way the average Aussie learned the importance of rice as part of a main meal, separate from rice puddings. But during the 1960s there was change in the air. International influences were increasing with tomato being used not just if you were Italian.
Traditional large quantity meals were available at railway stations and of course in my favourite interest: restaurant and hospital meals. These showed what the size of an average meal was. I remember the wonderful lady who ordered all the food for the Royal Perth Hospital using standardised recipes that meant everyone's meal provided sufficient protein, energy and one green and one 'yellow' vegetable in each serve. The idea of a standard size meal had been around in hospitals early in the 1900s as the standard meals also used for soldiers. Many of our very early dietitians in Australia had an important role in provision of food to the soldiers in the 1940s or trained then. In the 1960s we prided ourselves on the breadth of the cuisine of food in hospitals. You can see that the attached photo of me in my dietetic uniform showed how important we wanted the science of food provision at the hospital to be understood.
Our generation were part of the post-war baby boom and using different food was among the many changes in society that happened. More international restaurants opened, with more Italian and Indian meals were available, and more canned and frozen foods became available. I took part in a survey of families in 1966 during my dietetic intern year and was amazed that the idea of planning a main meal and different home-cooked dessert every night was changing to the more convenient canned fruit and ice cream. These changes were because more women wanted to have smaller families and careers outside the house.
I cooked everything from scratch ( just as we mostly need to now on the Low Chemical Diet!). I can remember allowing one hour from the time I turned on the very slow electric stove plates and prepared vegetables until we had a meal on the table. As a newly-minted dietitian I would have cooked vegetables, other than potato, for minimal time!
As a young mother in the hippy era I remember being amazed at the change from very mild food for babies up until the 1970s, to parents being proud that they were giving highly flavoured foods, even curry, to babies under twelve months of age. But as adults we were changing to including dishes containing wine, tomato, tabasco sauce, capsicum, and many international sauces. And the Food Industry was changing. Many more commercial foods containing many additives were available.
Addition of flavour changed from adding just enough flavour to make the meats or legumes palatable to food companies competing with each other to use the amount of flavour that was at the top end of flavour density. It was at this time that the idea that additives and highly flavoured foods might cause hyperactivity in children was such a bombshell!